Free People went simple and minimalistic for the February Catalog. It is not my favorite catalog of theirs, but it is well done.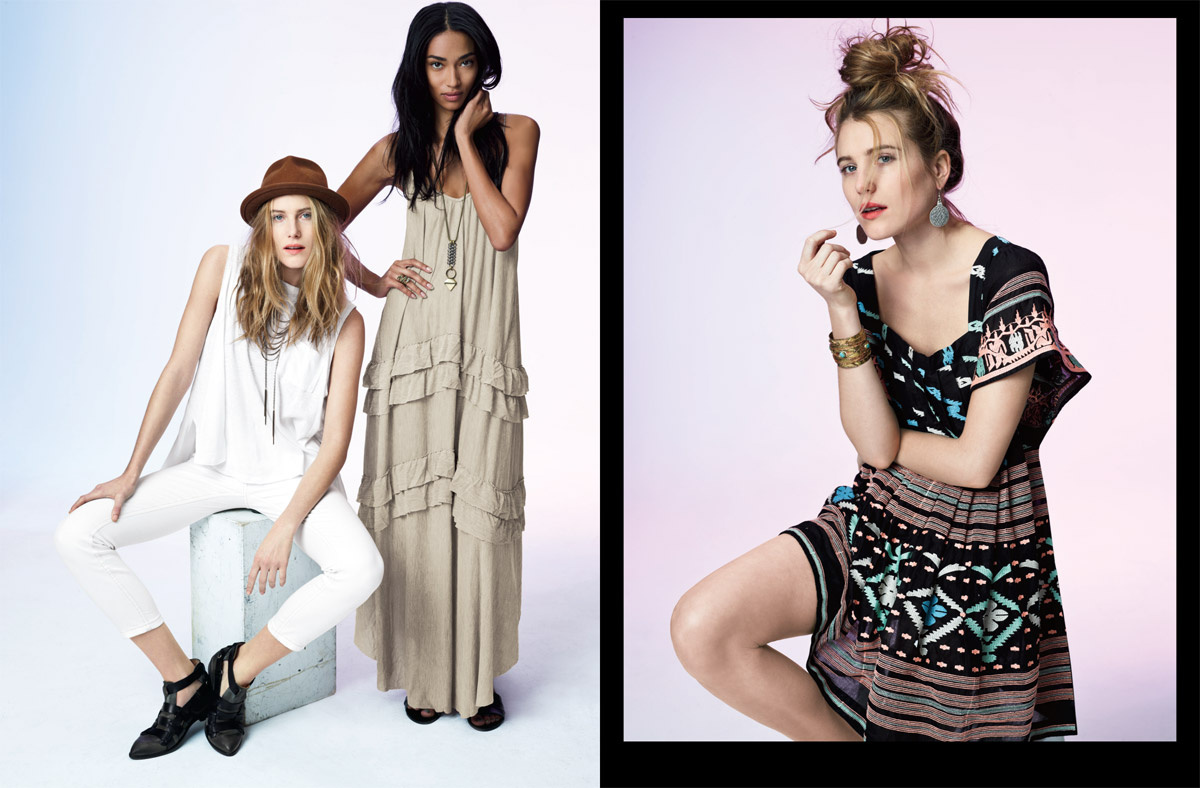 I love the look on the far left. It is clean, has texture, and I love the use of black and brown for the accessories. A very cool Spring outfit!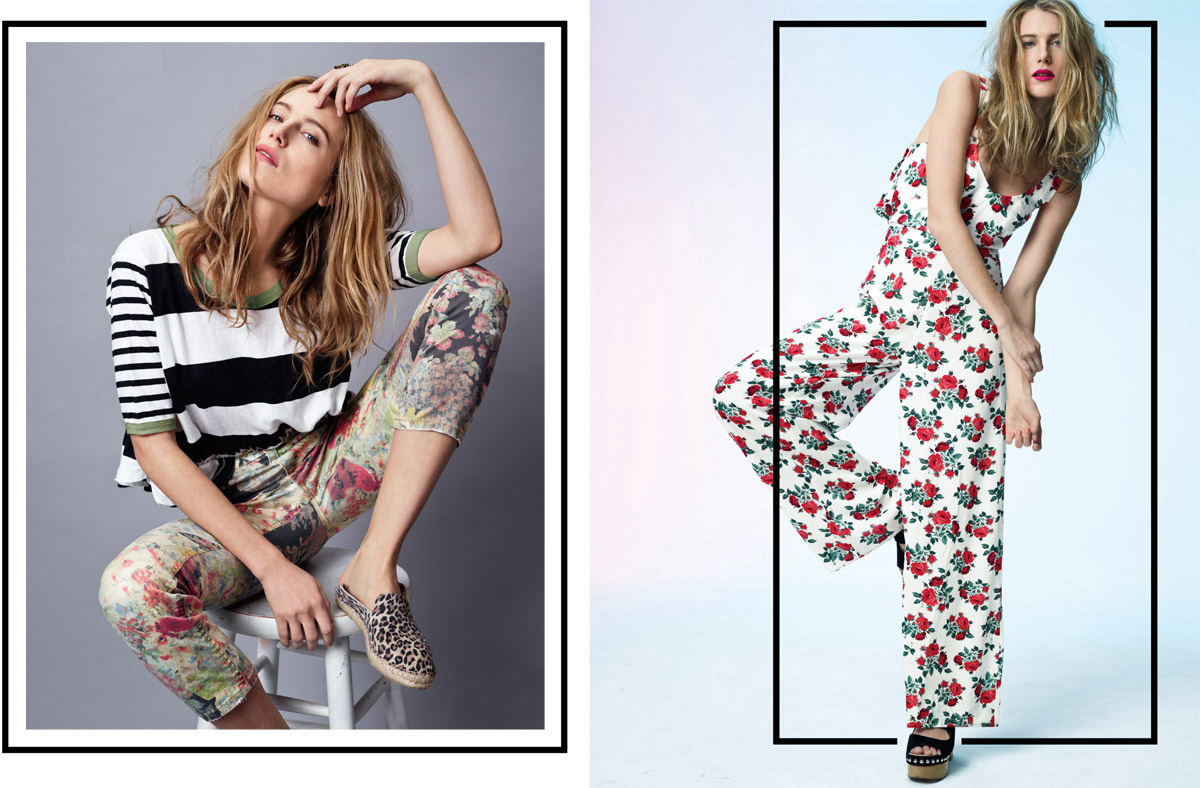 The jumpsuit on the right is crazy cool! I think we will be seeing a lot more floral prints and bright colors in the coming seasons!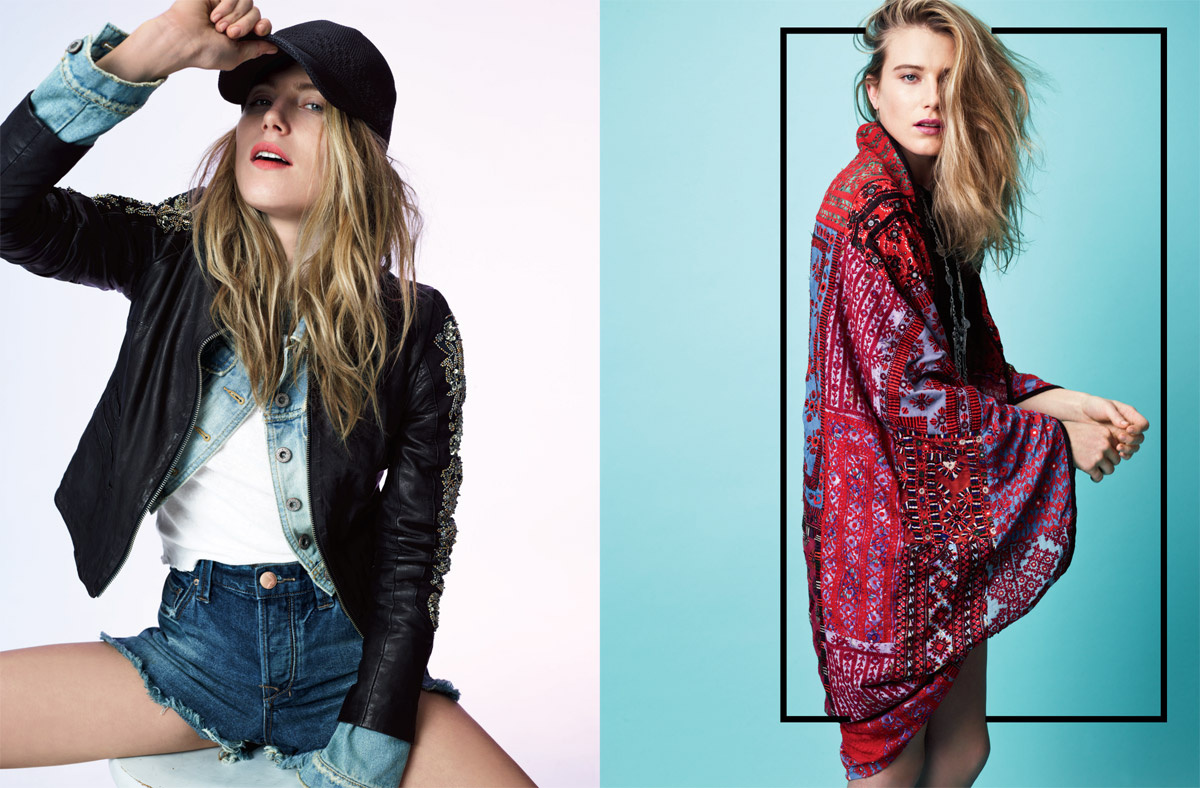 Im partial to the kimono on the right...my favorite color is red. Can you blame me?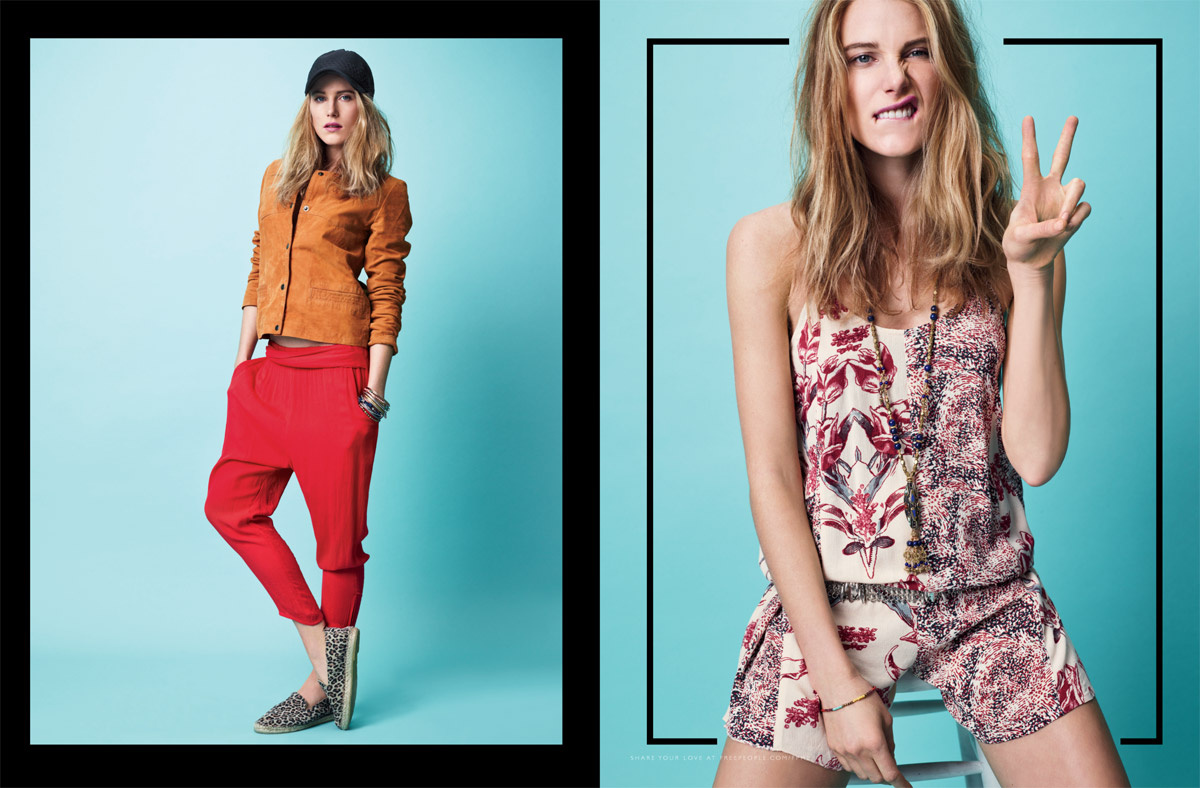 Such a sweet romper on the right. I love the two abstract prints that alternate throughout. A very easy Springtime outfit!